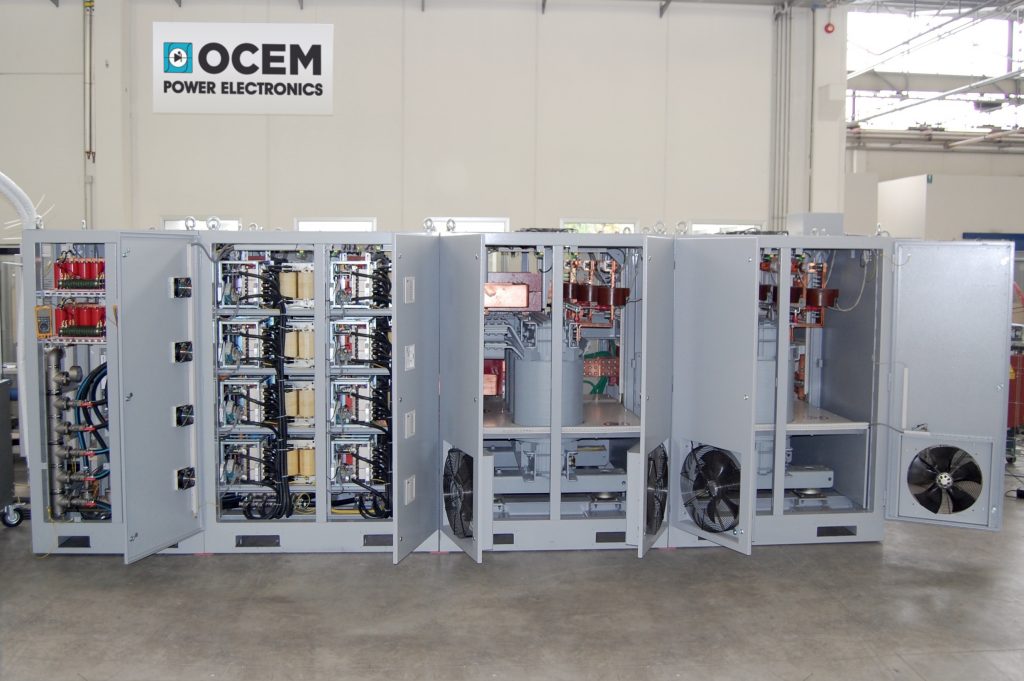 Above: OCEM's current-controlled power converter for the TRIUMF cyclotron
The 40th European Cyclotron Progress Meeting was held last week at the National Lab in Legnaro
OCEM Power Electronics recently co-sponsored the 40th  edition of the European Cyclotron Progress Meeting, which was held in Legnaro and dedicated to developments in cyclotron technology and applications.
The
meeting
was held last week at the INFN Laboratori Nazionali di Legnaro and included progress reports on cyclotron research in science, medicine and industrial fields. OCEM was the perfect company to co-sponsor the event thanks to its decades of experience providing power systems for cyclotron facilities.
The Italian company is currently developing systems both for INFN and for one of the world's premier cyclotron facilities in Canada.
The INFN project is a collaboration with CAEN SpA to produce a series of power supplies for the SPES project beamlines. SPES, or Selective Production of Exotic Species, will be a flagship radioactive ion beam facility used for research in material science and medical applications.
OCEM is also producing a current-controlled power converter for the TRIUMF cyclotron magnet in Vancouver, Canada. TRIUMF is Canada's national laboratory for particle and nuclear physics, and is owned and operated by a consortium of 19 universities. The power supply will produce a nominal current of 20,000 A and 80 V.
More information on OCEM's cyclotron products is available 
here
.
OCEM Power Electronics
Since 1943