RF Supplies
OCEM expertise includes power supplies for radio frequency systems, used in both research applications and medical treatments.
A leader in power supplies innovation for RF systems, OCEM has taken a step ahead by supplying complete RF systems.
Entering this market with a vertical integration comes from our firm belief that we can fully serve our customers. By mastering full know-how combined with an academic approach and followed by a long term industrial strategy has brought OCEM to a leadership position in the scientific radio frequency world.
We have laid foundations in the RF, offering customized solutions for synchrotrons, cyclotrons, linear accelerators and high power systems for plasma heating, from the scientific applications, through medical treatments, to industrial market.
Among our solutions listed: continuous wave or pulsed operation; RF combination of amplifiers to reach any power level; narrow and wide band solutions; tube and solid state technology; accelerating cavities.
Products
All

High Voltage Power Supplies

Plasma Physics

RF Systems

Turn-key Systems & Others
MHVPS
MHVPS High Voltage Power Supply Main Power Supply for CPD Gyrotrons and similar applications This high performance power supply is suitable for almost any high voltage application. It offers high accuracy on the output voltage and excellent dynamic performances combined to high operational flexibility, high availability, low maintenance requirements, high efficiency and low impact on [...]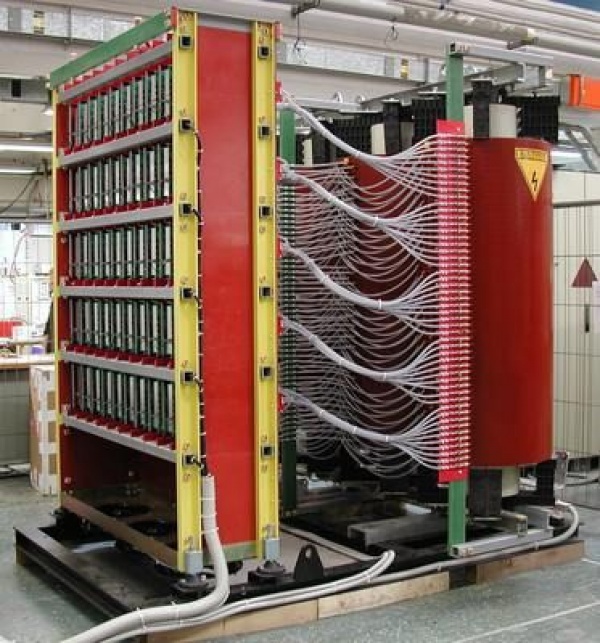 BPS
BPS High Voltage High Frequency Solid State Modulator (Body Power Supply for CPD Gyrotrons and similar applications) This high performance modulator is suitable for almost any high voltage application. It offers high accuracy on the output voltage and excellent dynamic performances combined to high operational flexibility, high availability, low maintenance requirements, high efficiency and [...]