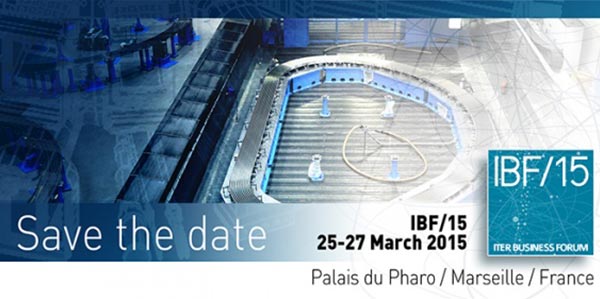 OCEM Power Electronics is proud to participate to the upcoming Iter Business Forum (IBF) 2015, which will take place from 25 to 27 March 2015 in Marseille (France). 
We are excited to meet partners and colleagues about relevant topics, like the "Ion Source and Extraction Power Supplies". Our Power Electronics Manager Giuseppe Taddia, with over 20 years of substantial experience in the power electronics field, will be our testimonial offering also a general overview about OCEM's activities. 
OCEM has more than 70 years of experience in the engineering and manufacturing of power electronic systems and industrial applications, especially in partial and full customized solutions. 
If you desire to contact us, write at power@ocem.com, we will set an appointment to see you.
Join us in Marseille, we are looking forward to meeting you!
OCEM Power Electronics, since 1943 the specialist in Power Electronics.