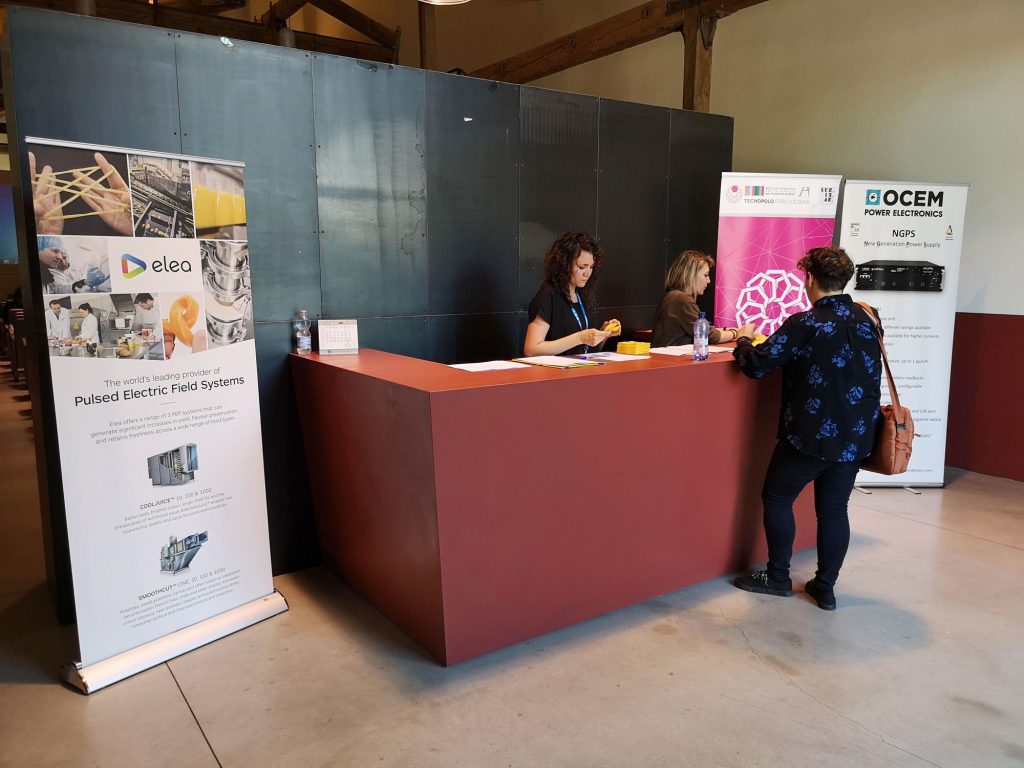 OCEM Power Electronics sponsors the 6th PEFSchool 
The Italian company sustains the conference inherent the Pulsed Electric Field applications taking place this week at the Campus of Food Science of the University of Bologna (Cesena)
OCEM Power Electronics with its more than 40 years of expertise in pulsed power converters is co-sponsoring this important event which attracts researchers from all over Europe.
The prestigious conference taking place this week, from 3rd to 7th June in Cesena, has the main purpose to develop a basic knowledge for food processing and preservation, with innovative methodologies that could strongly affect the future food chain.
The event provides students, academics and industrial researchers interested in the topic with the experience and knowledge of professionals working day-by-day in the field.
It's a unique opportunity to learn the theoretical fundamentals of this new and innovative technology, but also to experience it first-hand with practical courses.
Here are some of the main topics treated during the event: Fundamentals of Pulsed Electric Field;
Techniques and methodology to detect electroporation; Effects of PEF application in food processing; Practical aspects of PEF in the food industry.
OCEM Power Electronics develops power systems for premier research laboratories worldwide. Its custom solutions are enabling advances in the fields of plasma physics, particle physics and medical research, and driving advanced industries such as transportation and food processing. Taking advantage of its power electronics know-how and its cutting-edge technology, OCEM has become a leader in this niche industry. In recent years, OCEM engineers have developed and patented new power electronics technologies, and have authored, presented and published several papers at conferences around the world. The company's ongoing scientific research and commitment to high quality, combined with a flexible and customer-oriented approach, have made OCEM's tailor-made solutions an invaluable asset for customers and partners. The company has supplied power converters to more than 50 research facilities in 20-plus countries, including four Nobel-Prize winning labs.
OCEM Power Electronics
Be Energy