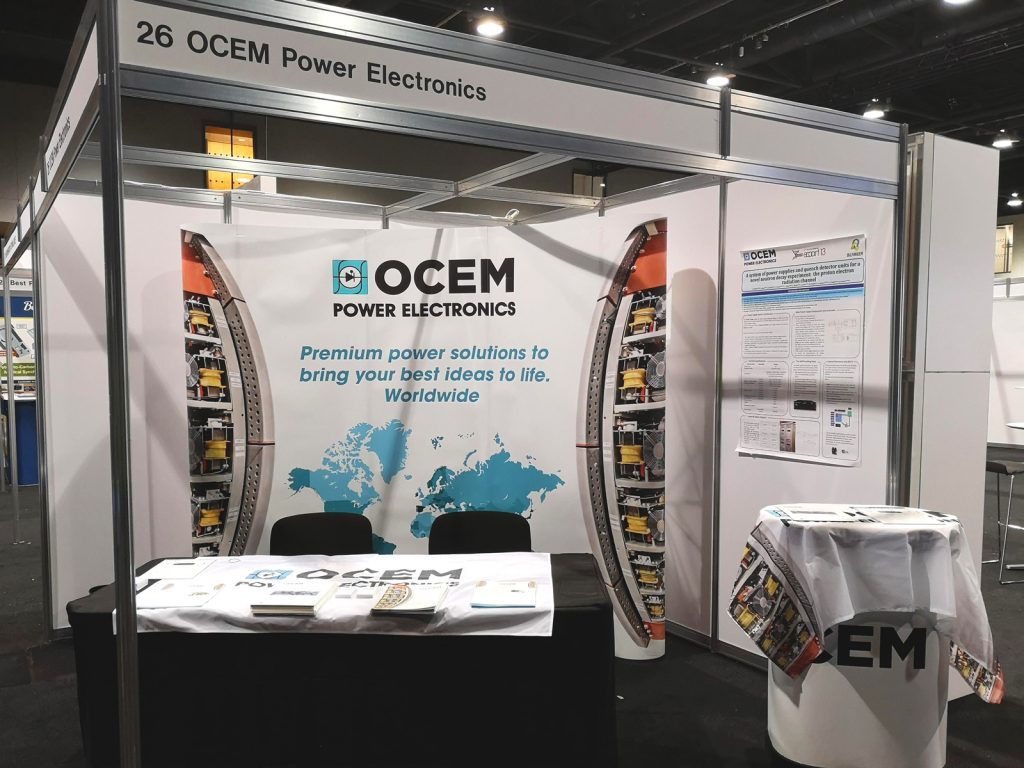 The 58th edition will be held from 10th-15th of June in the birthplace of the industrial revolution
Time is almost up!
The annual conference taking place this year in Manchester gets to its end tomorrow.
It is a special occasion to come and visit the OCEM Power Electronics stand and discover the latest developments of science, technology and practical clinical application of particle therapy.
It's been 34 years since the Particle Therapy Co-Operative Group was founded and its main purpose has never changed: improving cancer's treatments to the highest possible standards in radiation therapy.
The event attracts every year scientists and professionals interested in proton, light ion and heavy charged particle radiotherapy.
OCEM Power Electronics provides high quality power electronics systems for facilities involved in studying the nature of particles and for medical treatment centers. The activity in research and development of systems for particle physics applications composes a big part of our core.
More than 3500 custom power converters have been already delivered for scientific applications, to top-class performing laboratories around the world.
Over the years, OCEM has dedicated resources in medical applications, with a special mention of the CNAO project, for which OCEM designed power supplies for magnets such as steerers, dipoles, quadrupoles, sextuples, septum and vertical and horizontal scanning magnets.
OCEM Power Electronics' list of references makes it one of the few power supplies companies continuously in operation for more than 35 years!
For more information, visit the website here.
OCEM Power Electronics
Be Energy